Hospitality and tradition, artistic and cultural riches and the unique setting at the foot of the Bavarian Alps are unparalleled sources of inspiration for event planners. Munich's diversity gives rise to authentic incentive programmes and exciting premium events.
Let the Convention Bureau assist you with your next Incentive event in Munich:
Counselling and suggestions for your individual program planning
Information about and arrangements with service professionals
Consultation regarding the implementation of site inspections
Support of advertising and acquisition measures
Literature about the city as well as destination of conferences, incentives and events
Procurement of specially trained, multilingual tour guides and reservations of hotel rooms
Sample itinerary
Get inspired by this sample itinerary for a four day incentive programme (PDF) in Munich.
The metropolis by the Isar offers a wide range of unique and diverse opportunities to Incentive planners.
Activity & team-building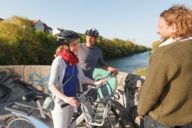 Want to offer something special? An unforgettable experience? Be it an adventurous rooftop tour of the Olympic stadium, a sportive event in the beach volleyball arena, or a unique expedition on the Isar river, the wide range of activities on offer in the Bavarian capital has something to suit every guest.
Adventure & relaxation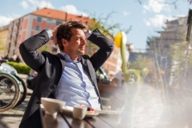 This vibrant "meeting metropolis" has so much more to offer than beer, BMW and the FC Bayern Football Club: exploring the city's diverse districts, visitors will find crafts, royal factories and cabarets, as well as modern entertainment and places to enjoy tranquillity and relaxation.
Culinary experiences & tradition
Munich's attractiveness and success are closely connected with its zest for life, hospitality and cosmopolitanism. If you want to eat, go out and celebrate, you've come to the right city.
Shopping & souvenirs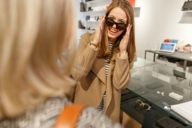 Shopping in Munich is a particular pleasure. Luxurious consumer goods can be found in Maximilianstraße, while the Gärtnerplatz and Glockenbach district is better for funky, extravagant items. The Platzl old town square by the Hofbräuhaus is lined with colourful souvenir shops, while mouth-watering delicacies from all over the world can be found at the Viktualienmarkt, in the heart of the city.
Arts & culture
More than 60 museums, three world-class orchestras, and a fascinating history: Munich is rich in art and culture. In addition to the city's well-known must-sees, there are also some hidden gems and special tours to enjoy.
Bavaria & daytrips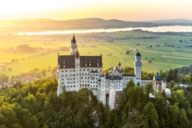 Munich's idyllic backdrop, with its mountains, lakes, rustic villages and royal palaces, is virtually unsurpassable.
For further inspiration, please take a look at the section event planning. There you can find a detailed listing of service providers.
Photos: Christian Kasper, istock/vichie81, BMW Driving Experience, MucTours, Seven Tees, Wenckstern / Hot Rod Fun München, OldieGarage